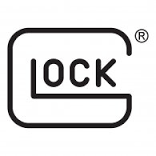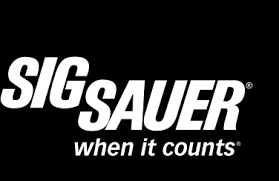 Precision Point Firearms is stocking a great selection of popular Mass compliant handguns. We have new stock arriving daily. If we do not have it in stock we can get it typically in 1 or 2 business days. We have partnered with multiple leading distributors in the country to have the selection your looking for.  Special order items are always welcomed.
              Check out some of the specials
                we are running right now
1911  Stainless Steel Colt Competition Pistol™
Available in .45acp, 9mm and .38 super  $949 cash discount or $979 card
1911 Colt  Competition Pistol™
Available in .45acp and 9mm   $849 cash discount or $875 card
FN America is offering some great Mass Compliant Handguns
 FN 509™ 9mm Striker Fire, 4″ Barrel, Ambi Controls, 2 back straps, 2 10 round magazines and soft case $549 cash discount or $579 card
FNX™-9  9mm DA/SA , 4″ Barrel, Ambi Controls, 2 back straps, 3 10 round magazines and hard case $579 cash discount or $599 card
FNX™-45 Tactical 45acp  DA/SA, 5.3″ Threaded Barrel, Ambi controls, 4 back straps, 3 10 round magazines, Night Sights, Sight mounting kit  and soft Nylon Case
$1099 cash discount or $1129 card
**** FNX-45 Tactical includes a FREE Vortec Venom Red Dot with Purchase until 12/31/17 on-line rebate****
Heckler & Koch VP9 are in stock. Choose your color Black, Grey or OD Green
2 Mags, Iridescent sights and case $579 cash discount  or  $595 card
LE Edition 3 mags, night sights and case  $649 cash discount or $669 card
Heckler &Koch P30L 9mm  DA/SA, Ambi Safety and Decocker 4045″ Barrel  $915 cash discount or $945 card
SPRINGFIELD ARMORY XD-S® SINGLE STACK SERIES
 9mm 2 mags 7  and 8 round extended grip
.45acp 2 mags 5 and 6 round extended grip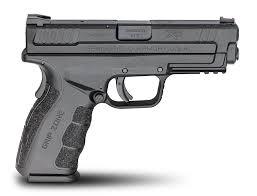 XD® MOD.2®  SERVICE MODEL 9MM or 45acp
Available with a 3″ or 4″ Barrel
SPRINGFIELD ARMORY MIL-SPEC PARKERIZED 45 ACP
Includes 2 mags (7+1) and black grips. 5″ Barrel  $620 cash discount or $639 card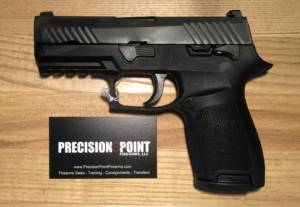 Sig Sauer P320C  9mm  with night sights. Includes 2 magazines, holster and case  $585cash discount or $605 c.c.
We have a great selection of M&P Shields in stock 9mm (with or w/o safety) and 45acp.
Retail 9mm is $449.00. Our price $375.c.c $360.cash discount
Retail 45acp is $479.00 Our price $445.c.c or $435. cash discount

 Check out the  BodyGuard 380 A true pocket pistol
Your choice with or w/o safety
$379. retail. Our price $289.c.c or $279.cash discount
---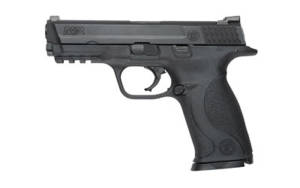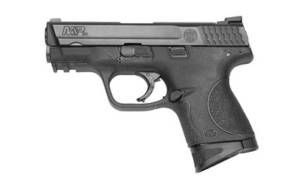 We have M&P 9mm an 40cal in stock.
Your choice of full size or compact  $485.c.c or $470.cash discount
Beretta 92FS in stock.  Double Action, Full Size, 9MM, 4.9″ Barrel, Alloy Frame, Blue Finish, Plastic Grips, 3 Dot Sights, Ambidextrous Safety, 2 Magazines, 10 Rounds  Please call for Price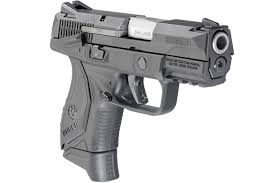 Ruger American, Semi-Automatic, Striker Fired Pistol, Compact, 9MM, 3.5″ Barrel, Polymer Frame, Black Finish, Manual Safety, Ambidextrous Slide Release, Novak LoMount Carry 3 Dot Sights, 2 Magazines, 10 Rounds, Massachusetts Approved
Retail $579. our price  $475.c.c or $460.cash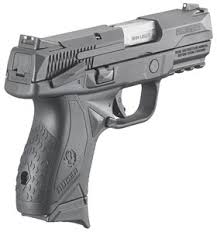 Ruger American, Semi-Automatic, Striker Fire Pistol, 45 ACP, 4.5″ Barrel, Polymer Frame, Black Finish, Ambidextrous Safety & Slide Stop, Novak LoMount Carry 3 Dot Sights, 2 Magazines, 10 Rounds, Massachusetts Compliant
Retail $579. our price  $475.c.c or $460.cash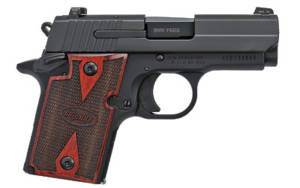 Sig Sauer  P938 Rosewood, Single Action, Compact, 9MM, 3″ Barrel, Alloy Frame, Black Finish, Rosewood Grips, 6Rd, 1 Mag, Massachusetts Compliant, Ambidextrous, Fixed Night Sights Retail $793.00, call for pricing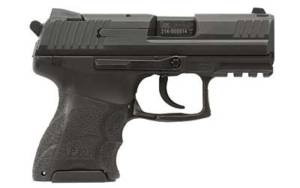 HK  P30SK " SubKompact"  V3-Double Action/Single Action, Semi-automatic Pistol, 9MM, 3.27″ Barrel, Polymer Frame, Black Finish, Adjustable Grip, Night Sights,10Rd, 3 Magazines. Retail $819.00 our price $720.c.c or $700 cash discount