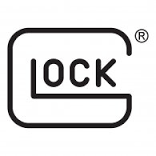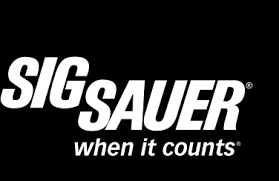 Most of our inventory is out of stock.
Please call and check before coming to the shop.
We will post on IG and Facebook when stock is replenished.
Precision Point Firearms is stocking a great selection of popular Mass compliant handguns. We have new stock arriving daily. If we do not have it in stock we can get it typically in 1 or 2 business days. We have partnered with multiple leading distributors in the country to have the selection your looking for.  Special order items are always welcomed.
              Check out some of the specials
                we are running right now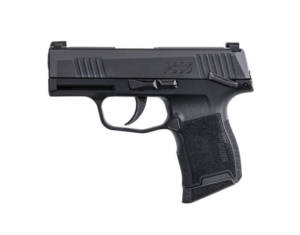 SIG SAUER P365 MANUAL SAFETY
INCLUDES CASE, 2 MAGS, XRAY NIGHT SIGHTS, LOCK
$509 CASH DISCOUNT $524 CARD
Springfield Armory 911 .380 ACP
Available in
black frame stainless steal slide as pictured above or black on black with green G10 grips
Includes Pro-Glo™ Tritium/Luminescent Front & White Outlined Tritium Night Sight Rear, G10 grips, Weight 12.6 oz., 2 mags( 6rd and extended 7 rd), pocket holster, lock and soft case
 $540 cash discount $555 card
1911  Stainless Steel Colt Competition Pistol™
Available in .45acp, 9mm and .38 super  $949 cash discount or $979 card
1911 Colt  Competition Pistol™
Available in .45acp and 9mm   $859 cash discount or $885 card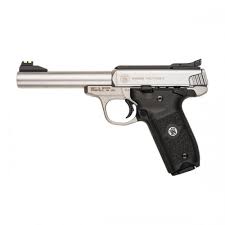 Smith & Wesson SW22 VICTORY
SW22 VICTORY is a single-action with a  enclosed hammer-fired, blowback semi-automatic
Thumb Safety
• Picatinny-Style Rail Included
• Fiber Optic Front Sight
• Adjustable Fiber Optic Rear Sight
• (2) Ten-Round Magazines Included
• Adjustable Trigger Stop
$365 cash discount or $375 card

Ruger Mark IV Target
Simple, one-button takedown, 2 magazines, Target Laminate Grips, Bull Style Barrel and Adjustable rear sight
$469 cash discount or $483 card
FN America is offering some great Mass Compliant Handguns
 FN 509™ 9mm Striker Fire, 4″ Barrel, Ambi Controls, 2 back straps, 2 10 round magazines and soft case $549 cash discount or $579 card
FNX™-9  9mm DA/SA , 4″ Barrel, Ambi Controls, 2 back straps, 3 10 round magazines and hard case $579 cash discount or $599 card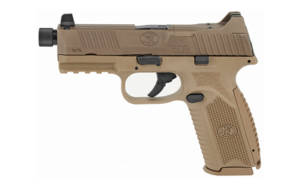 FN 509 Tactical 4.5″ 9mm 10rd FDE or Black
3-10Rd Magazines, Suppressor Height Night Sights, Low Profile Optics Mounting System, Threaded Barrel,  Loaded Chamber Indicator, Interchangeable Backstraps, 1913 Accessory Rail, Ambi Slide Stop Lever, Ambi Mag Release, FN Soft Case
Call for our low price
FNX™-45 Tactical 45acp  DA/SA, 5.3″ Threaded Barrel, Ambi controls, 4 back straps, 3 10 round magazines, Night Sights, Sight mounting kit  and soft Nylon Case
$1099 cash discount or $1129 card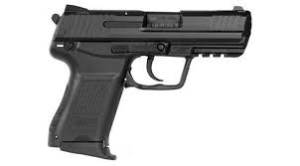 HK45 full size or HK45C compact
(V1) DA/SA, safety/decocking lever on left with two 8rd mags with compact or 2 10 round mags with full size
$650 cash discount or $675 card add $100 for "LE" 3 mag & Night Sights
We have Full size models in stock
Heckler & Koch VP9 are in stock. Choose your color Black, Grey or OD Green
2 Mags, Iridescent sights and case $579 cash discount  or  $595 card
LE Edition 3 mags, night sights and case
LE on order, no stock at this time
Heckler &Koch P30LS 9mm  DA/SA, Ambi Safety and Decocker 4.45″ Barrel  $585 cash discount or $595 card
On Back Order
SPRINGFIELD ARMORY XD-S® SINGLE STACK SERIES
 9mm 2 mags 7  and 8 round extended grip
.45acp 1 mag 5 round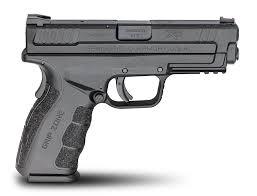 SPRINGFIELD ARMORY XD MOD 2 9MM or 45acp
Available with a 3″ or 4″ Barrel
Includes 2 mags (7+1) and black grips. 5″ Barrel  $645 cash discount or $665 card
SPRINGFIELD ARMORY MIL-SPEC PARKERIZED 45 ACP
Springfield Armory Range Officer Full Size  1911  9MM
5″ Match Grade Barrel, Steel Frame, Parkerized Finish, Cocobolo Grips, Adjustable Sights, 9Rd, 2 Magazines
$809 cash discount or $836 card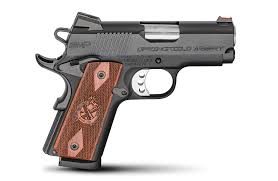 Springfield Armory  1911 EMP 9mm
3″ Barrel,  includes 3 9 round magazines, Hi-Viz Front sight, SAO
$899 cash discount or $929 card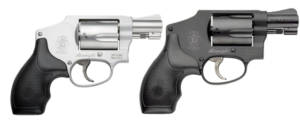 S&W 642 and 442  Airweight .38 Special 1.78″ Barrel
• Lightweight alloy frame for easy carry
• Stainless steel barrel
• Carbon steel cylinder
• Snag-Free enclosed hammer
• Rated for continuous +P Use
$425 cash Discount or $437 card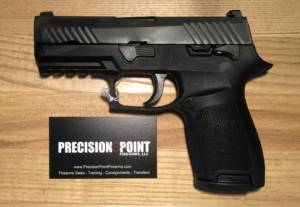 Sig Sauer P320C  9mm  with night sights. Includes 2 magazines, holster and case  $569 cash discount or $586 c.c.

 M&P Shields  45acp.
  $435 cash discount or $449 c.c or

 Check out the  BodyGuard 380 A true pocket pistol
Your choice with or w/o safety
 Our price $279.cash discount or $289 card
---
Beretta 92FS in stock.  Double Action, Full Size, 9MM, 4.9″ Barrel, Alloy Frame, Blue Finish, Plastic Grips, 3 Dot Sights, Ambidextrous Safety, 2 Magazines, 10 Rounds  Please call for Price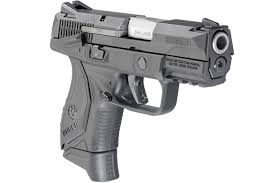 Ruger American, Semi-Automatic, Striker Fired Pistol, Compact, 9MM, 3.5″ Barrel, Polymer Frame, Black Finish, Manual Safety, Ambidextrous Slide Release, Novak LoMount Carry 3 Dot Sights, 2 Magazines, 10 Rounds, Massachusetts Approved
  $445.cash discount or $459 card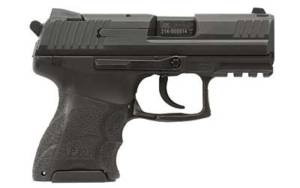 HK  P30SK " SubKompact"  V3-Double Action/Single Action, Semi-automatic Pistol, 9MM, 3.27″ Barrel, Polymer Frame, Black Finish, Adjustable Grip and 2 10Rd Magazines.
$599 cash discount or $618 card
LE model 3 mags and Night Sights
$685 cash discount or $699 card