AUTHORIZED DEALER OF NIGHTHAWK CUSTOM FIREARMS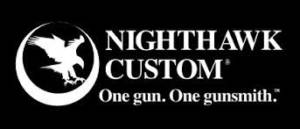 Financing is Available for all Nighthawk purchases
Click Here  https://www.cstonebank.net/firearms-financing-form
Pistol can be financed for up to 24 months.
Interest Rate: 10.95%
DTI: 50% or less
Doc fee: $169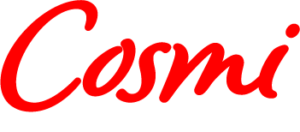 NIGHTHAWK IS THE EXCLUSIVE IMPORTED FOR COSMI SHOTGUNS. CALL FOR AVALABLITY AND SPECIAL ORDERS
THE FOLLOWING FIREARMS AVAILABLE FOR SALE
If you do not see what you are looking for we can assist in building your dream Nighthawk
Special orders always welcomed

HEINIE SIGNATURE COMPETITION 5"
$3950
The Heinie Signature Competition is a clean, classic-looking 1911 with a few modern features most competitors desire. It has a clean slide with the Heinie logo behind the cocking serrations, a one-piece magwell/mainspring housing that is hand blended for a precise fit to the frame.
FEATURES:
Finish: Silver
Forged government size frame and 5″ barrel
Match grade 9mm
One-piece magwell/mainspring housing
Heinie Slant Pro solid black rear sight
Red fiber optic front sight
Thinned front strap and mainspring housing
Railscales  grips
Scalloped front strap and mainspring housing
Serrated slide top
40 lines per inch serrated rear of slide to match rear sight
Shortened slide stop and beveled frame
Crowned barrel flush with bushing
Nighthawk Custom flat trigger
Checkered recoil spring plug
Completely dehorned for comfortable carry
Ultra hi-cut front strap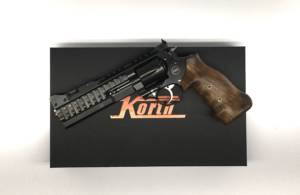 KORTH SUPER SPORT – STX .357
$5199
The Korth Super Sport is a 6" .357 magnum revolver that will impress you no matter what type of competitive shooting you may be doing. This 6-round revolver is made from all fully machined parts cut from the finest billet steel available. There are four pre-set adjustments on the front sight, which allow you the ability to set it for predetermined distances. The revolver also features a fully adjustable rear sight. The Roller Trigger is one of the most awe-inspiring aspects of this pistol that provides an unmatched trigger feel in either single or double action. A Lothar Walther cold-forged polygon barrel is used for both extreme accuracy and performance. The unique interchangeable cylinder upgrade on the Super Sport allows you to quickly change out the standard .357 Magnum/.38 Special cylinder to 9mm in a flash. It comes with Picatinny rails for red-dot sights, lasers, or other accessories that you desire. Finger-grooved high-grade Turkish Walnut grips are standard with this model.
SPECIFICATIONS:
Barrel Length: 6"
Weight: 3.64 lbs.
Overall Length: 11.02"
Width: 1.54"
Height: 6.1"
Caliber: .357 Magnum
Barrel Material: 416R
FEATURES:
Finish: DLC
Cold forged precision barrel
Double action & single action trigger
Adjustable rear sight left-right & with light gap regulation
4 Position multi distance front sight
Fast changeable front sight
Removable side panels (front sight) for different disciplines
High speed hammer
Jim Wilson wood grip
Barrel housing with Picatinny Rails and changeable barrel weights
Changeable cylinder in 9 mm Luger (shooting without clips) available
PRESIDENT 45ACP
$4199
The President is the second pistol in our sharp, competitive shooting Boardroom Series. This 5" range-ready government 1911 pistol, is a shorter version of the Chairman. Windows and heavy angle, slide-lightening cuts allow it to cycle more rapidly when competitive shooting, while also showing off the stunning Gold Titanium Nitride Barrel. It is also available in multiple finishes, silver or gold barrel, and grips. The standard President custom grips are designed in partnership with Railscales and are guaranteed to catch attention on the range.
FEATURES:
Finish: DLC with Gold Titanium Nitride Barrel
Forged government size frame and 5″ barrel
Match grade 9mm barrel
Heinie Ledge solid black rear sight
14K solid gold bead front sight
One-piece mainspring housing/magwell
Railscale G10 grips
Heavy angle, slide-lightening cuts
25 lines per inch checkered front strap and mainspring housing
Lightweight aluminum Nighthawk Custom tri-cavity trigger
Crowned barrel flush with bushing
Checkered recoil spring plug
Completely dehorned for comfortable carry
Ultra hi-cut front strap